YOUR ADHD HEALTH PRACTITIONER
Board Certified Holistic Health and Nutrition Practitioner, Dana is dedicated to helping other families that are impacted by ADHD. As a loving wife and mother, Dana has firsthand experience with healing her own son's ADHD naturally and has made it her mission to help as many families across the world bring back peace and calm to their house, reduce their child's ADHD symptoms naturally, help them thrive and achieve their personal best.
CHIEF THRIVE OFFICER (COO)
A Senior Learning and Development professional with over 20 years of experience in the corporate world. Leading the operations, administration and all training for Our Road To Thrive, Martine's experience will ensure we are providing our families the most straightforward ways to strengthen knowledge of parents and children to manage their nutritional needs whilst also offering the greatest support and guidance. Martine also has first hand experience as she has taken her son through the same holistic natural solution journey as our clients.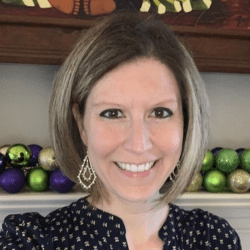 Early childhood development educator and learning specialist specializing in numerous behavioral challenges, including ADHD and ODD. Andrea not only brings her professional expertise but her personal experience in achieving the same results as many of our clients with her own son who used to struggle with with ADHD, ODD, and emotional dysregulation.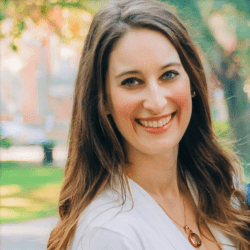 With a background centered around customer service in finance and workplace solutions, Valerie brings an attention to detail and empathetic approach to the Our Road To Thrive team. A lifelong passion for helping others, and interest in health and wellness, helps her meet the needs of our Thrive families. Her journey healing her own son's ADHD, Anxiety, ODD, and emotional dysregulation naturally, provides a strong foundation and authenticity to understanding the struggles other families face.
With a passion for working with people and a personal mission to empower others to live their best life, Elisha brings program management and coaching experience to the team. She has a genuine desire to help others and to build relationships with people. Her personal experience with the ADHD Thrive Method for Kids program strengthened her desire to share the healing power in holistic health and nutrition with other families.
ADHD THRIVE LAB TESTING COACH
As a clinical pharmacist (Doctor of Pharmacy), Pahini has a background in lab interpretation and clinical application. She is currently completing her certification for the American Board of Anti-Aging Health Care Practitioners in addition to completing an advanced fellowship in anti-aging and metabolic medicine. She has a passion for helping people identify the root cause of their health problems. Having 3 boys of her own, Pahini has a desire for helping children and their families reach their fullest potential and live their best lives.
CHILD AND FAMILY THERAPIST
A highly experienced therapist with over 15 years experience, Ashley has a Bachelors Degree in Psychology, a Masters in Social Health & Counselling and a Masters of Social Work Qualifying. She has also completed a range of certifications on family therapy, developmental trauma, attachment theory, and more. Ashley works in a variety of contexts including childcare, schools, child and adolescent mental health, domestic and family violence, family divorce, and childhood trauma. She has specific experience with children who have been given the diagnoses of ADHD, ODD and learning difficulties. She also shares her knowledge with other professionals in the sector by running a variety of educational training programs.
As the author of two books and a contributor to multiple others, Lindsey brings her creativity and her writing and editing expertise to the Our Road To Thrive team. Not only does Lindsey have a passion for helping others affected by ADHD and other disorders, but she also has first hand experience as she has helped her own son work to heal his symptoms naturally.
LAB TESTING ADMINISTRATOR
Morgan has almost completed her Bachelor of Paramedicine with the aim to progress to a Masters of Nursing Practice. She has also spent a number of years working in disability support where she enjoys assisting clients achieve their personal goals. Morgan brings her medical knowledge and experience to help our families on the lab testing journey as the Lab Testing Administrator within Our Road To Thrive.
As a third-year social work student at the Northern Caribbean University, Nash brings her ideology of a social worker and her first-hand knowledge and experience on the diverse aspects and alternative health approach to resolving problems associated with children and how challenges amongst them can result in dysfunctional family patterns.
Working towards a degree in Digital Marketing and Graphic Design, Alyx brings her creativity and eye for design to the table. Growing up with a brother with ADHD, she values the purpose of Our Road to Thrive and wants to see more families hopeful, prepared and encouraged. She has a heart for advancing education and training for others through social media and graphics